Checking the solar panels of the «Soyuz MS-15» spacecraft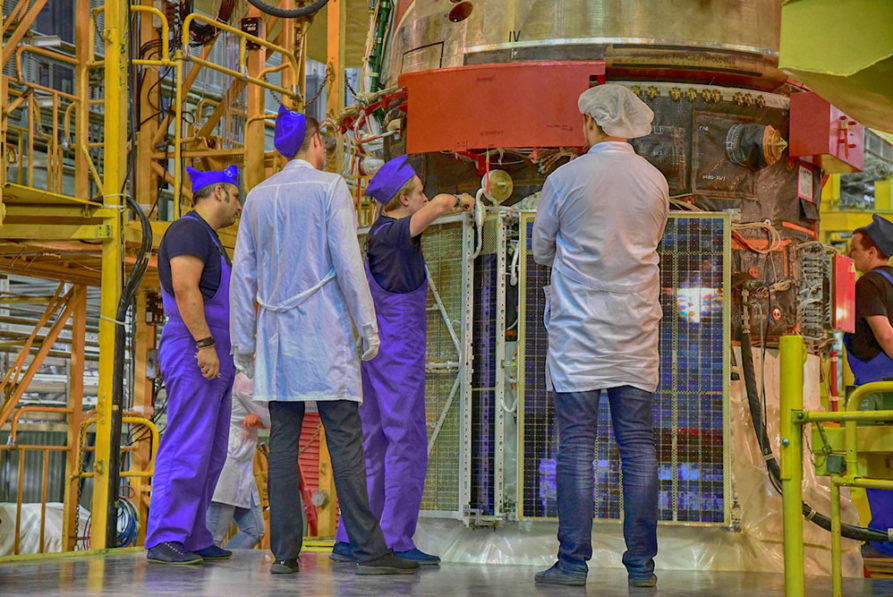 Last preparations for the Soyuz MS-15 spacecraft launch are taking place in the assembly and test building in Site 254 at the Baikonur cosmodrome. The solar batteries were checked for the disclosure, and special lighting devices were used to irradiate the «flash». At the end of all the tests, the solar panels were folded down and covered with protective panels.
On September 25, our «space tourists» will participate in a big space adventure and will have a chance to witness the launch of the MS-15 Soyuz with Oleg Skrypochka, Jessica Meir and Khazzaa Al Mansouri on board. Back up crew consists of Sergey Ryzhikov, Thomas Marshburn and Sultan Al Neyadi. The launch will be carried out from the Gagarinsky launch site.
If you missed this particular tour, you are welcome to join our next Baikonur tour in December 2019 for the Progress MS-15 launch to the ISS. To register, click here.