Cassidy Christopher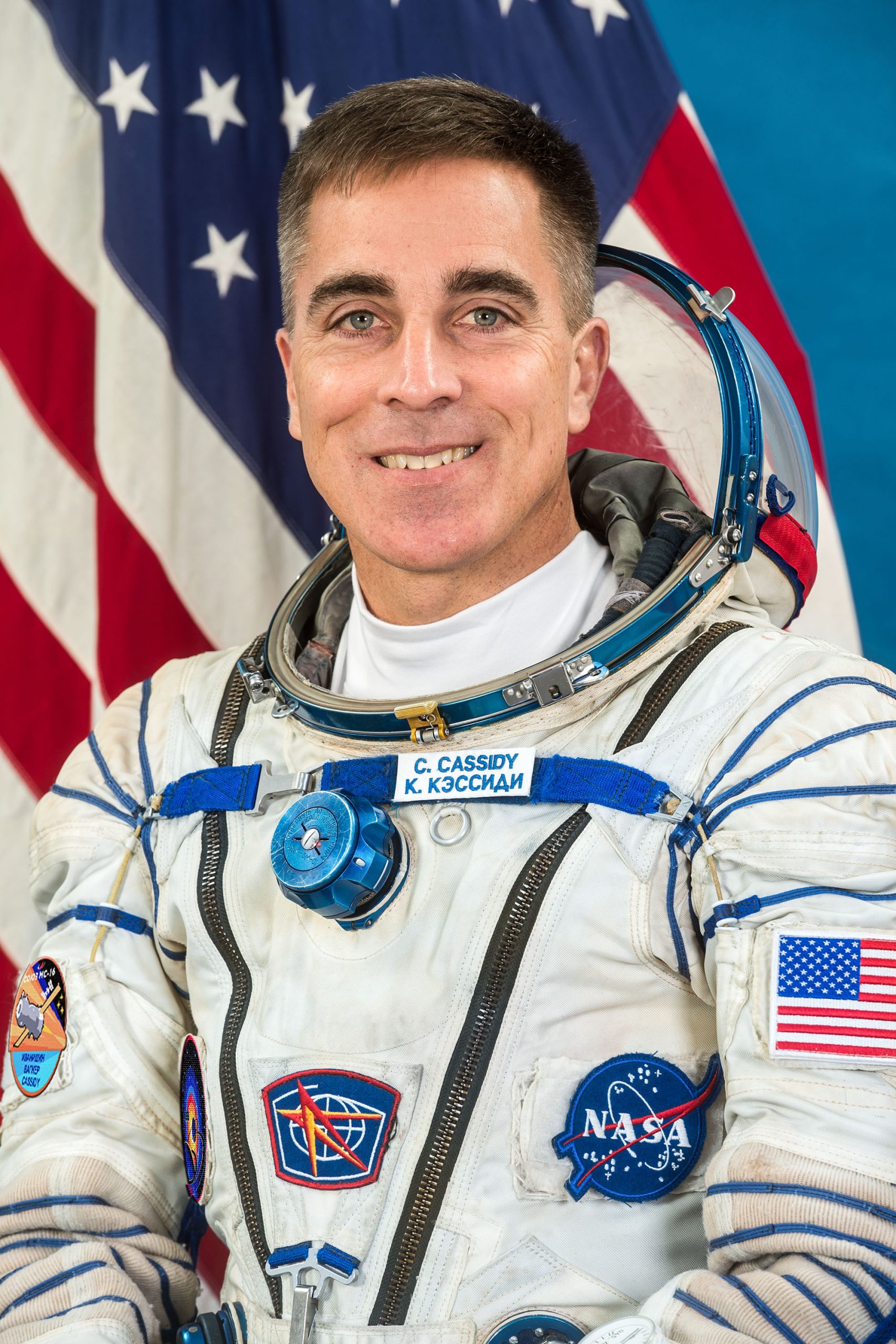 NASA astronaut, USA
DATE AND PLACE OF BIRTH:
Was born in 1970 in Salem, Massachusetts.
EDUCATION:
Finished York school, Maine.
In 1989 graduated from the Naval Academy preparatory school in Newport, Rhode Island.
In 1993 received a bachelor's degree in mathematics in the US Naval Academy in Annapolis, Maryland.
In 2000 received a master's degree in maritime equipment at Massachusetts Institute of Technology.
In 2015 became an honorable Ph.D. in Husson University, Maine.
PREPARATION FOR SPACEFLIGHTS:
Was qualified to NASAin 2004. In 2014-2015 was the head of Extravehicular Activity Department, in 2015 was appointed NASA Astronaut Office deputy chief, in four months becoming the chief of the office.
SPACEFLIGHTS EXPERIENCE:
Performed his first spaceflight in July 15-31, 2009 as STS-127 specialist conducting three spacewalks totaling 18 hours and 5 minutes.
Performed his second spaceflight on March 28 – September 10, 2013 as flight engineer-2 of the Soyuz TMA-08M spacecraft and ISS-35/36 flight engineer. During this mission Cassidy also conducted three spacewalks lasting 13 hours and 9 minutes in total.