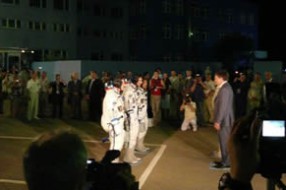 17.06.2011
Our company successfully carried out one more tour to cosmodrome Baikonur with observation of the launch of Soyuz TMA-02M spaceship. Our participants had wonderful opportunity to see with their own eyes rolling out and mounting of the rocket, to take part in international press-conference of main and back-up crew and in all the main pre-flight events of cosmonauts, feeling with them the excitement of the last days on earth before the flight to spac for half a year. Of course we didn't forget about historical places of Baikonur town, visited with pleasure museums, memorials, International space school, and also the objects of cosmodrome itself. We successfully saw off the crew of Sergei Volkov, Satosho Furukava and Michael Fossum and were amazed by the wonderful view of the rocket launch at night.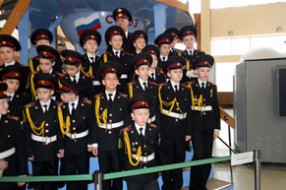 11.06.2011
Dear friends, we are glad to share with you the results of our space spring dedicated to the 50th anniversary of Yuri Gagarin first space flight!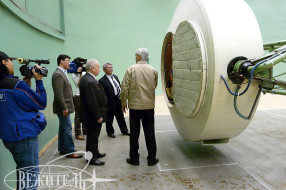 11.03.2011
Our company organized a special project of documentary film shooting for Mongolian television named "Meeting of friends" from 27th of February to 10th of March.