Special space-related projects in Star City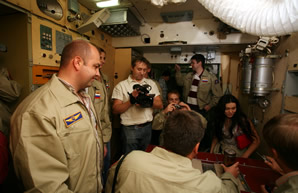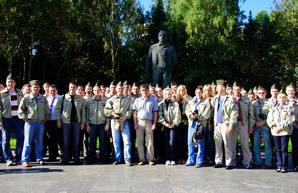 Except for professional complex touristic services our company offers you фт opportunity to implement ф wide range of different projects within the aerospace field. We are ready to fulfill complicated programs and to work individually with any of your requests.
You can count on us if you are going to organize such exclusive projects as:
Organization of photo sessions for models, actors and others
Video shooting of films, clips, scientific and entertaining programs, TV projects
Advertizing projects
Organization of complex medical examination according to the programs of cosmonauts selection by GCTC specialists
Tests of different equipment on influence of zero-gravity and g-loads
Scientific and research works, expert conclusions, elaboration of techniques by GCTC specialists
Organization of meetings with cosmonauts
Lectures of GCTC specialists on different topics
Organization of different sport events, competitions
English lessons on space topics
Preparation and approbation of space food, space food gift packs and gift packs with day space food set
The aerospace field is our specialization, so if you want to organize some specific projects in this sphere, our company is exactly what you need.
See examples of special programs:
+7 (495) 506-32-23
+7 (495) 662-45-99
For more information about the organization of the program please contact our managers by phone, e-mail or Skype.
HAVE A QUESTION?
Feel free to use our contact form to send online message. We will answer you shortly.