April 12 – the World Aviation and Cosmonautics Day!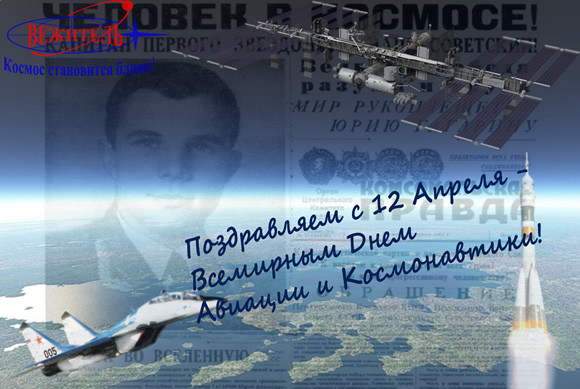 Dear Friends!
On April 12 the whole World celebrates an Aviation and Cosmonautics Day – a date to commemorate the first ever flight of human in space. On April 12, 1961 a citizen of the Soviet Union, first lieutenant Yuri Gagarin orbited the Erath onboard "Vostok" spacecraft for the first time in mankind history, thus opening the era of manned space missions.
Nowadays it is a special date – a day of science triumph, a day of all the people involved in aerospace industry, a day of those who remember the history of conquering the near-Earth space, those proud for achievements of our cosmonautics, those interested in prospects of space programs development.
We would like to express our congratulations on this date to all professionals and just fans of cosmonautics! Wishing you a space health and hitting star heights!
Team of Vegitel