Memorial Museum of Cosmonautics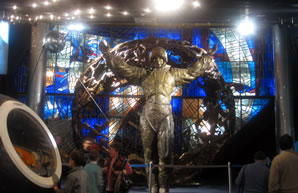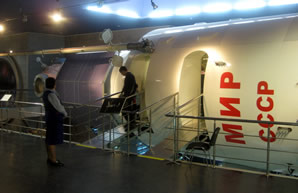 We're inviting you to visit the Memorial Museum of Cosmonautics in Moscow. The museum is accommodated in the stylobate of the monument "To the Conquerors of space", one of unique monuments of Moscow which was erected to commemorate the launch of the 1st Earth-orbiting artificial satellite. The monument was designed by architectures Mikhail Barshch, Alexander Kolchin, sculptor Andrey Faydysh-Krandievski and was opened on November 4, 1964. The idea of establishing the museum belonged to Sergey Korolyov, the Chief Designer of the space-rocket systems. The museum opening ceremony took place on April 10, 1981. The date was chosen to commemorate the 20th anniversary of the first space flight performed by Yuri Gagarin. The museum houses samples of space equipment, personal belongings of people connected with rocket and space industry, archival documents, videotapes and photographs, numismatic and faleristic, philately and deltiology articles, works of fine and decorative art.
Now the museum and the adjacent Avenue of Space Heroes are opened after reconstruction. Significantly extended and updated museum exposition demonstrates a full-scale rocket and space technology.
A number of interactive installations are available at specially designated areas. They include simulators identical to those situated in Gagarin Cosmonaut Training Centre: rendezvous docking simulator, the ISS mockup, a rescue helicopter simulator. There's also a Mini-Mission Control Centre available where you can monitor real-time activity onboard the ISS and talk with the crew. Interactive Buran cockpit with mobility and panoramic stereo imaging systems. Interactive educating and training classroom is stylized as a companion cabin.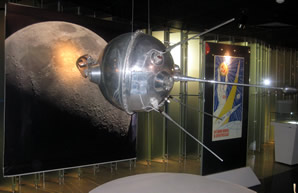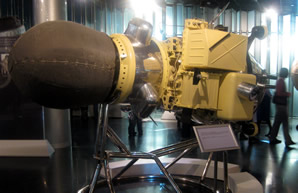 The Memorial Museum of Cosmonautics attracts people of all ages. Any visitor would easily define what exhibit is in front of him. Besides information stands installed in the halls of the museum, visitors have access to computers where they can check video information on museum exposition, space flights and cosmonaut training for a space flight.
+7 (495) 506-32-23
+7 (495) 662-45-99
For more information about the organization of the program please contact our managers by phone, e-mail or Skype.
HAVE A QUESTION?
Feel free to use our contact form to send online message. We will answer you shortly.