Museum of Cosmonautics in Star City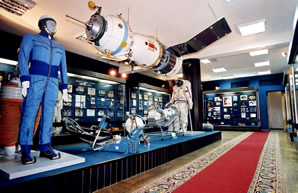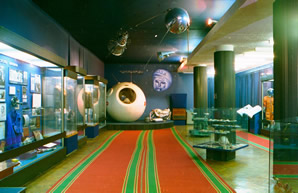 The museum of Gagarin Cosmonaut Training Centre was founded on the initiative of Yuri Gagarin in 1967. Nowadays it has one of the largest collections of documents and materials on the history of manned cosmonautics. Four halls of the museum contain the unique exhibits reflecting all stages of the manned space flights – from the legendary "Vostok" to "Mir" orbital complex, as well as the development of international cooperation in space.
Visitors can see here personal belongings of academicians S.Korolev and Y.Gagarin, mockups of the space vehicles, simulators, space suits and various outfit of cosmonauts, scientific equipment, devices that have been in space and symbolic pieces. The office room of Y.Gagarin was exactly reproduced from the historical point of view. It is traditionally visited by Russian and international crews on the eve of their space launch.
+7 (495) 506-32-23
+7 (495) 662-45-99
For more information about the organization of the program please contact our managers by phone, e-mail or Skype.
HAVE A QUESTION?
Feel free to use our contact form to send online message. We will answer you shortly.