Baikonur tour: Soyuz MS-15 preparation for launch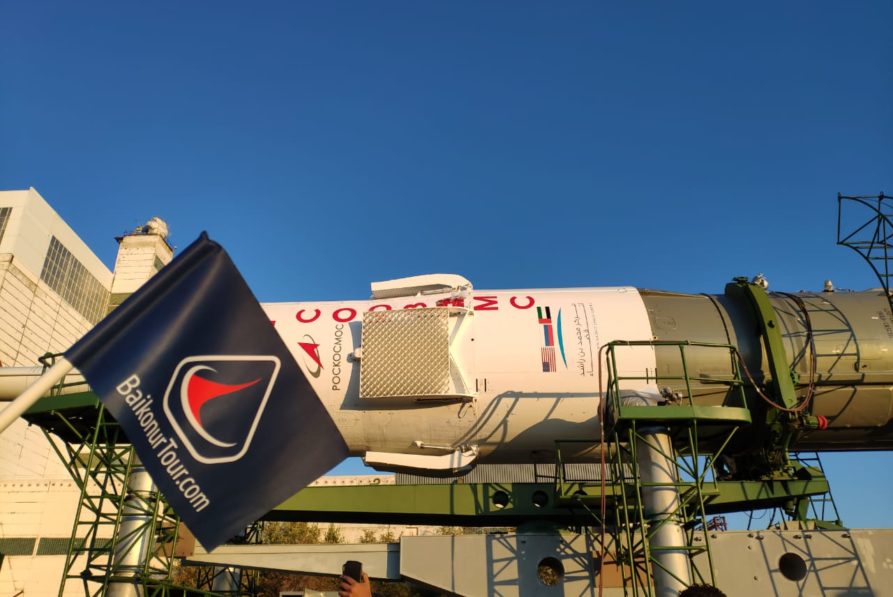 Today several groups of our tourists had a great chance to witness a roll-out of Soyuz FG booster from the test and assembly facility and its installation together with Soyuz MS-15 spacecraft on launch pad #1 (Gagarin's launchpad).
Soyuz MS-15 will take to ISS Russian cosmonaut Oleg Skripochka, US astronaut Jessica Meir and first Emirati astronaut Hazza Al Mansouri.
This will be a final launch of FG series boosters. After that it will be fully replaced with Soyuz-2.1.a series.
The highlight of our eventful Baikonur tour program will be the most exciting part of this trip — rocket launch scheduled for September 25! Stay tuned and join our future tours to the launch site!