Excursion to the Gagarin Cosmonaut Training Center with Jean-Pierre Haigneré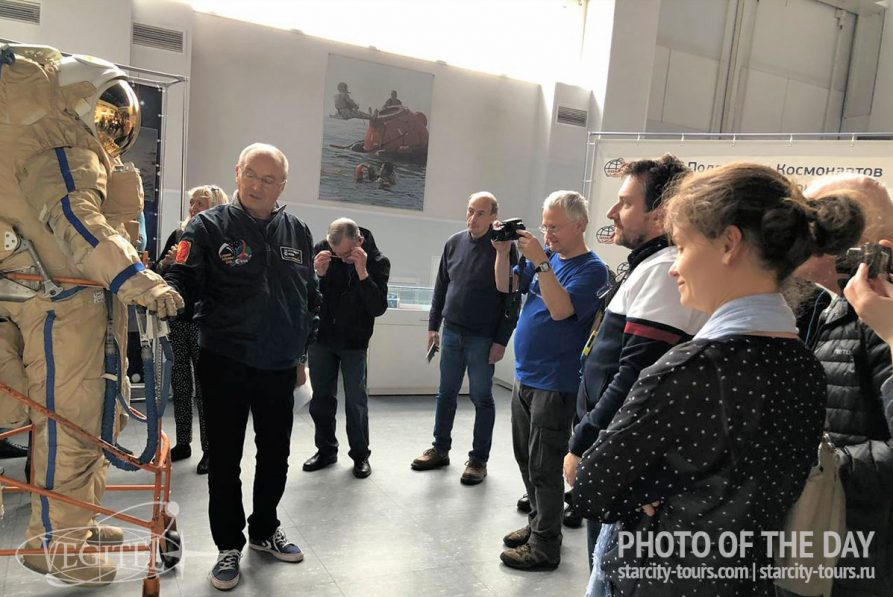 In the framework of excursion program the group of French tourists headed by former astronaut of National Centre for Space Studies Jean-Pierre Haigneré visited Gagarin Cosmonaut Training Centre.
Jean-Pierre told the guests about his stay in Russia during preparations for space missions aboard Mir station.
Who took part in two expeditions to "Mir" – in 1993 and 1999, spending 186 days on the station during the mission in 1999. In 1999 it was long-duration "Perseus" mission that lasted for 189 days.
Photo: Jean-Pierre tells French colleagues about the design and layout of Orlan spacesuit.