The 62th anniversary of Sputnik 1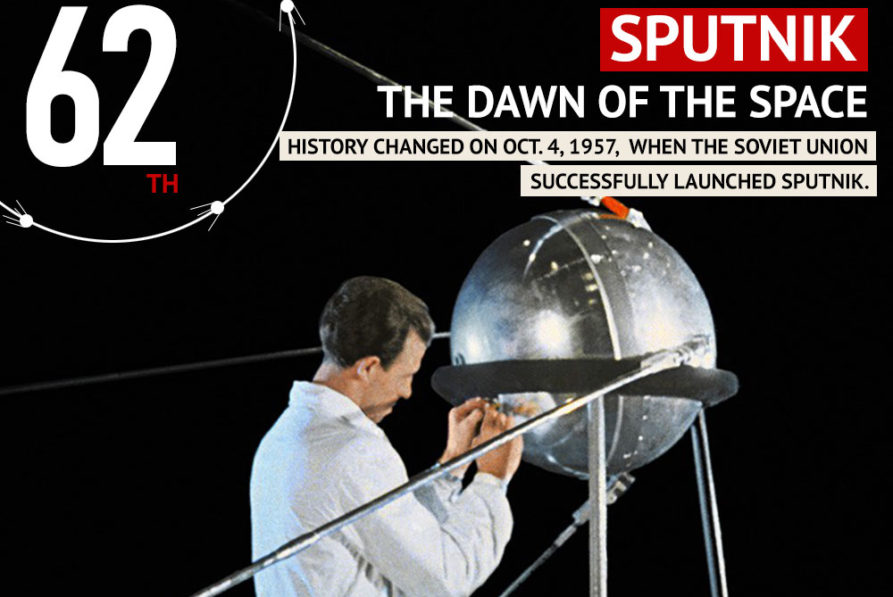 That time began exactly 62 years ago on October 4, 1957 when Sputnik 1 was launched into orbit by the Soviet Union. It was the first human-made object to ever be successfully launched into space.
This basketball-sized sphere, made from aluminum alloy, launched from the Baikonur Cosmodrome in Southern Kazakhstan at 10:28pm (Moscow Time.) Sputnik spent just over three months in space before burning up in Earth's atmosphere. In that time, it completed 1,440 orbits of the Earth and managed to achieve its five primary objectives.