Sokol spacesuit training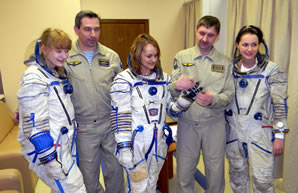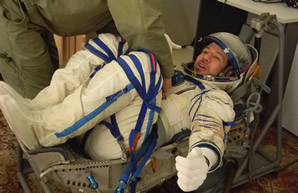 When we think about astronauts every time someone wearing a spacesuit comes to our mind. But few of us know that spacesuits can be different and the most interesting thing is that it's possible to try yhem on and even to control their systems. This is not so simple, by the way!
This unique experience can be gained in Gagarin Cosmonaut Training Center in Star city. This will be an unforgettable space adventure and your photographs wearing a spacesuit will become a real family heirloom for pride.
So, we would like to bring your attention to the special training with Sokol spacesuits. This is the very spacesuit that astronauts wear for the space flight in Baikonur and that can be often seen on the screens of your TVs. Such spacesuits are individual rescue gear of the astronauts designed to protect them from harmful conditions of space during the launch and the descent to the Earth.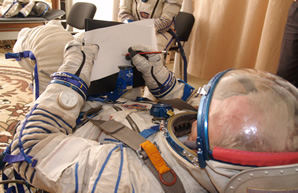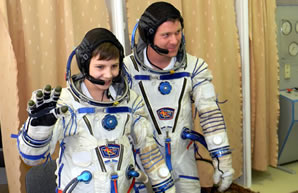 Sokol is a light spacesuit with the mass of not more than 9-10 kg, unlike another spacesuit for space walks. During the training on Sokol spacesuit you will learn how to put it on, train your skills of its sealing because sometimes a life of an astronaut can depend on this operation, so it should be performed properly.
Besides you will also try to sit in the special seat liner and to control the spacesuit's systems. So you will feel yourselves what astronauts feel at the most dangerous stages of the flight from the point of view of the possible depressurization during the insertion to the orbit, docking, descent and landing.
+7 (495) 506-32-23
+7 (495) 662-45-99
For more information about the organization of the program please contact our managers by phone, e-mail or Skype.
HAVE A QUESTION?
Feel free to use our contact form to send online message. We will answer you shortly.