Spaceflight training program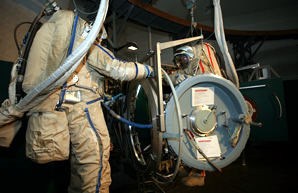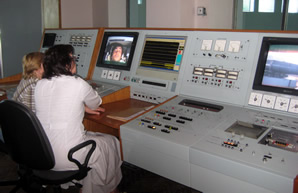 On October 4, 1957 the first artificial satellite was successfully launched into space. This came as the beginning of fulfilling the man's long-cherished dream of penetrating into space. The first human space flight of Yuri A. Gagarin onboard the spacecraft Vostok (April 12, 1961) announced a new space era in the history of mankind.
There followed a chain of human space flights and only professional cosmonauts and astronauts had an opportunity to go into space. It changed when on April 28, 2001 the 1st space tourist Dennis Tito, the US millionaire, was delivered to the ISS onboard the manned transport spacecraft SOYUZ TM-32. He pioneered the way for space tourism. After his flight, 6 more people visited the International Space Station as space tourists:
Mark Richard Shuttleworth, a businessman from South Africa (launched on April 25, returned on May 5, 2002)
Gregory Olsen, an American entrepreneur and scientist (launched on October 1, returned on October 10, 2005)
Anousheh Ansari, the first female private space explorer and the first astronaut of Iranian descent (launched on September 18, returned on September 29, 2006)
Charles Simonyi, an American billionaire of Hungarian descent (had 2 flights into space, 1st time in 2007, he launched on April 7, returned on April 21, 2nd time in 2009, he launched on March 26 and returned on April 8)
Richard Garriott, an English-American video game developer and entrepreneur (launched on October 12, returned on October 24, 2008)
Guy Laliberté, a French Canadian entrepreneur, the CEO of Cirque du Soleil (launched on September 30, returned on October 11, 2009)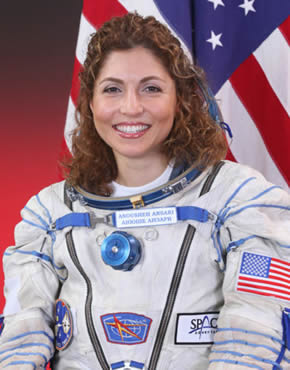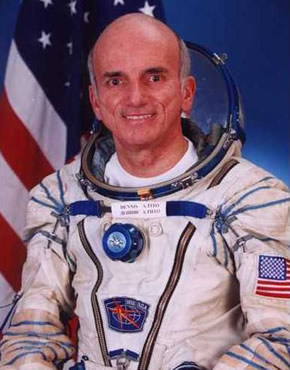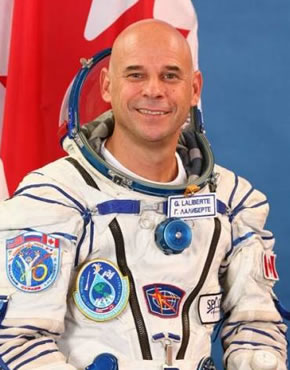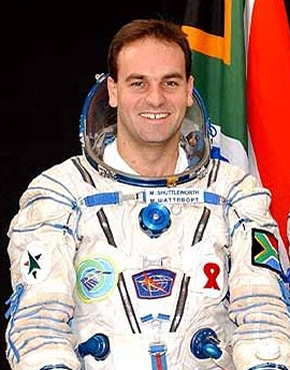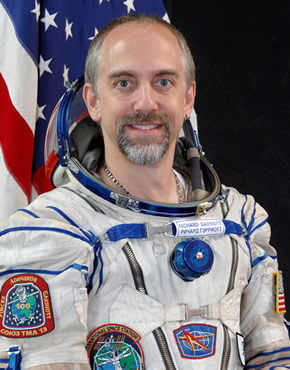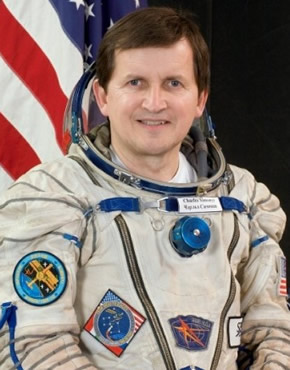 If you are dreaming of the greatest journey of your life, if you have health, time and financial resources to go through all stages of training for a space flight, our company can assist you in fulfilling your dream.
As a first logical step towards your orbital spaceflight we're offering you a primary training course in Gagarin Cosmonaut Training Centre. There you'll be able to explore your physical capacities and gain all the necessary skills for performing a space flight.
During the training program participants have the following opportunities:
obtain a medical certificate confirming fitness for a spaceflight;
learn some theoretical foundations of cosmonautics;
acquire practical skills to work in zero gravity on board a flying laboratory;
acquire skills for extravehicular activity under conditions of weightlessness in Hydrolab;
acquire skills to carry out space rendezvous and docking to the ISS manoeuvres when flying the SOYUZ spacecraft;
examine candidate's tolerance to spaceflight factors, using centrifuge CF-18 and vestibular stands;
gain practical knowledge on survival in different climatic and geographical areas, such as taiga, sea and tundra, desert and mountains.
See you on the space routes!
Program of medical screening
Medical screening includes complex of medical-biological, medical-psychological and other arrangements that provide selection, preservation of health and high working capacity maintenance of cosmonauts.
Medical demands to the state of health are based on the experience of space medicine, of aviation physical examination and on the data from the experimental research about the influence of space flight factors on the organism.
During medical screening the following tasks are solved:
Evaluation of readiness for special training on the program of training to space flight according to the state of health and psychophisiological factors
Revelation of the level of functional state and its dynamics under the influence of physical load, space flight factors, simulated in the laboratory conditions on different stands, and other effects
Revelation and prevention of illnesses that can cause disqualification or disturb the execution of functional duties
The program of medical screening includes the following:
Profound research of medical history and medical documentation
Physical examination, anthropometry
X-ray examination
Laboratory studies
Special studies
Functional studies
Clinical specialists' survey:
Therapeutic examination
Neurological examination
Surgical examination
Ophthalmological examination
Otolaryngological examination
Stomatological examination
Psychological examination
Besides you can estimate your capacities by performing the Zero-g flight onboard the flying laboratory or to have Centrifuge training to experience g-loads of the periods of launch and descent of the spaceship.
Program of cosmonauts training course
Generic space training
Theoretical training:

Transport manned spacecraft Soyuz MS and its systems
Russian segment of the International space station

Practical training:

Practical exercises on simulators and stands of Transport manned spacecraft Soyuz
Practical exercises on simulators and stands of Russian segment of the International space station

Training on the program Egress
Biomedical training
Flight training and zero-g flights
Presentation of training program
Debriefing
Total time – 157 hours
+7 (495) 506-32-23
+7 (495) 662-45-99
For more information about the organization of the program please contact our managers by phone, e-mail or Skype.
HAVE A QUESTION?
Feel free to use our contact form to send online message. We will answer you shortly.